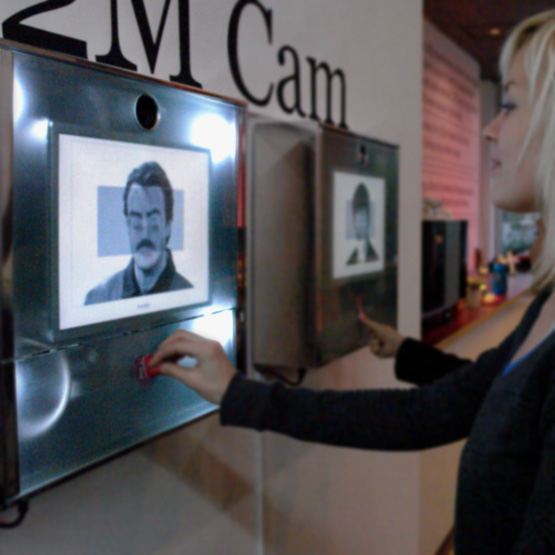 Playful tool to visualise social networks
The ikTags enable members of a social network to simply enlarge the possibilities of their actions by means of RFID-technology. People can make contact with other members of the network or work on their profile without having to sit behind a computer.

The chip in the tag is linked to the owner's profile on the social network website. Swiping the personal radio-tag next to the activation field starts a countdown for taking the photo or video. After the recording is taken the shot is directly uploaded and published on the users profile. It is an effective way to get portraits on the profile pages of a community.

The ikCam also functions as a connecting tool. It makes it more easy for people to talk to each other and be active together. You can invite a whole bunch of people on the same image. Just keep scanning ikTags before the reader. Up to 20 people can make a snapshot together.